Back in January, I had the opportunity to go on a bit of a missions trip with KORE Foundation. KORE is a relatively new organization to the poverty relief efforts and I have quickly become a fanboy of their work. It is not the thoughts behind this post but I'll share why I am such a fanboy.
They seek to create sustainable solutions to bringing people out of poverty. From my experiences for twenty some years doing short term mission work with groups & being involved long term with a handful of organizations it has become clear that economic development is the best driver to creating sustainable solutions. Education, done well, would be side saddle second solution. If you go and take care of an immediate need that is great, but it doesn't take away the reasons for the need in the first place. KORE has developed a program that teaches chicken farming to entrepreneurs which help to foster self-esteem, dreams, and income in areas that those levels of the hierarchy of needs is completely lacking.
Their work provides nutrition for those most in need. The work of the business owners does not just stop at that particular family. The protein they raise many times gets circulated to orphanages & schools to provide a protein meal to children in their 625 Program, who, otherwise would be relegated to a rice and bean diet (if they had an opportunity to eat at all). As someone who has studied child development, and a big adherent to Mazlow's Hierarchy of Needs, food (nutrition) is a huge deal in building up one's body for future success.
Those are just two reasons why I am fanboy of KORE, but again, that is not quite why I started writing.
My First Experience In Years
This was my first missional outing of significant days in a number of years. Being a youth minister I have done countless short term mission trips and staffed more mission experiences than I can recollect. This Haiti experience, however, was my first in a couple of years. Stranger still, I had no place planning any level of this mission experience (except agreeing to flight times).
I prepped for the trip at the last minute (which created its own drama which I will leave off this posting) and left on my merry way.
One thing I had in tow with me was my camera. For years I took my camera with me on missions experiences to capture for the youth, young adults, and parents or parishioners at home what everyone experienced. I am pretty dang good at the photography thing (though I don't have the fortitude to sit down with photoshop or lightroom like others do, guess that's where the pros get their pay). I loved doing this part of the trip and never really thought much about it.
This Experience Was Different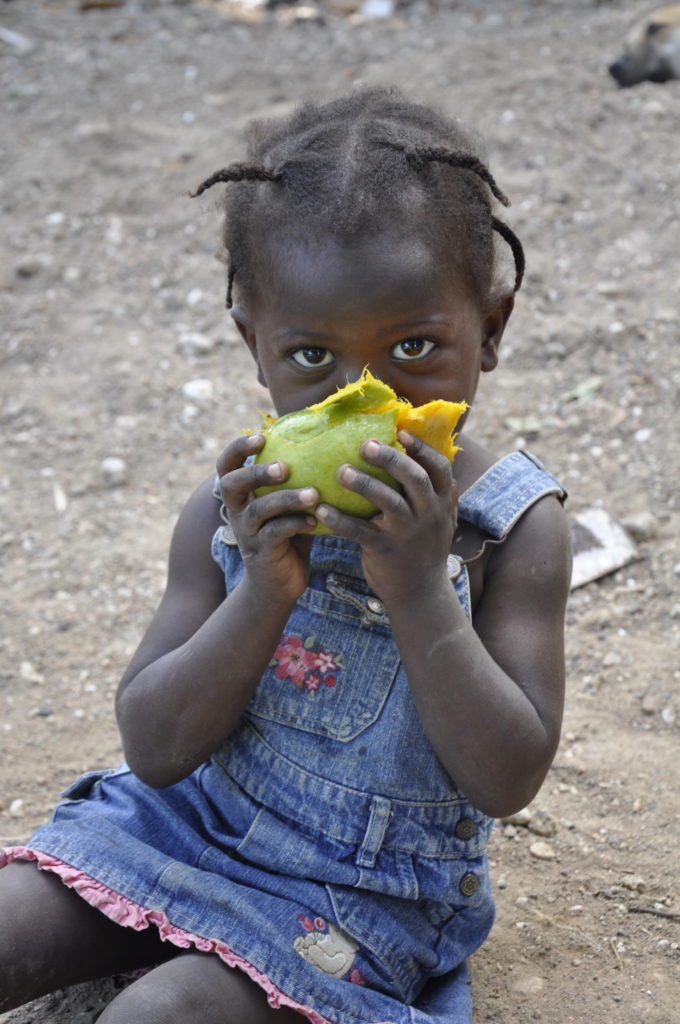 I found myself only occasionally taking out the photography equipment, in part, because every time I did take out the camera I felt as though I was disassociating myself from the people and the land of Haiti. It was weird. Never before had I experienced this feeling before. The lens of the camera (or the housing) put up a physically small, but very present, wall between Haiti and myself.
It might be that we all now use the camera to give a buffer between us and real people, real relationships, real experiences. Maybe, maybe not? It might just be me, but I doubt it. You see, in years prior I knew the subjects of the experience, I knew the families, the teenagers, & the children. This experience I knew absolutely nothing and no one going in.
It could be that walls, physical and imagined, keep us in some safe feeling. This is a problem. Not only is a wall a problem for the ethos of Gospel mission, but it is a problem to bringing out sustainable anything. I can drive to "homeless park" in downtown Nashville and see people who are experiencing homelessness. I can pass them bottles of water or even a few bucks out of the window of my truck. The truck door becomes the new safety wall. This handout helps an immediate need (or just makes me feel fuzzy inside imagining that I've done something good for the day) but it does not last. The hard work comes in removing the barrier wall getting to know the persons in need. Know their name. Know their story. Know their wants. Know what they actually need help with. Letting them know you. From there you can walk with someone to a safe place through to a place of self-actualization. From there we have broken one cycle of poverty.
I will continue to take my camera with me. I do love a good photo, but before a photo ever gets snapped again there will be a name and a story attached to it. This is my sustainable solution.